About This Creator
St Martins Lane has partnered with English National Ballet to create an extra special package this January, so we thought we'd catch up with ballet superstar Cesar Corrales to talk about him and his breathtaking new show, Le Corsaire. We touch on everything from the importance of the English National Ballet to what we can expect from Le Corsaire at the Colliseum opening, January 13th.
Where did you grow up?
I am originally from Cuba and my parents were professional ballet dancers who travelled the world. I always visit my family in La Havana. At the age of one I moved to Canada and grew up in Montreal.
How did growing up in Canada shape who you are today?
I was very lucky to have had the chance to travel so much and see so much of the world at a young age. I believe it has helped me grow and mature faster as a person.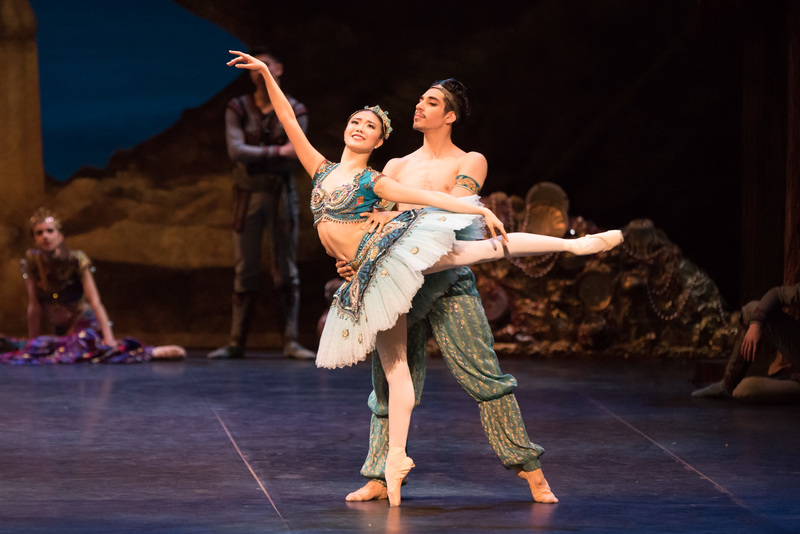 At what point did you realise you wanted to become a ballet dancer?
I think I've always known. As my partners were dancers I was with them a lot in class, rehearsals and shows, so I knew I wanted to do from a young age.
Who were your key influencers in terms of your style of dance?
I've always watched many different dancers and styles so I can apply them to my own dancing. My favourites are Mikhail Baryshnikov for the way he makes everything look so easy and Fernando Bujones for his amazing technique.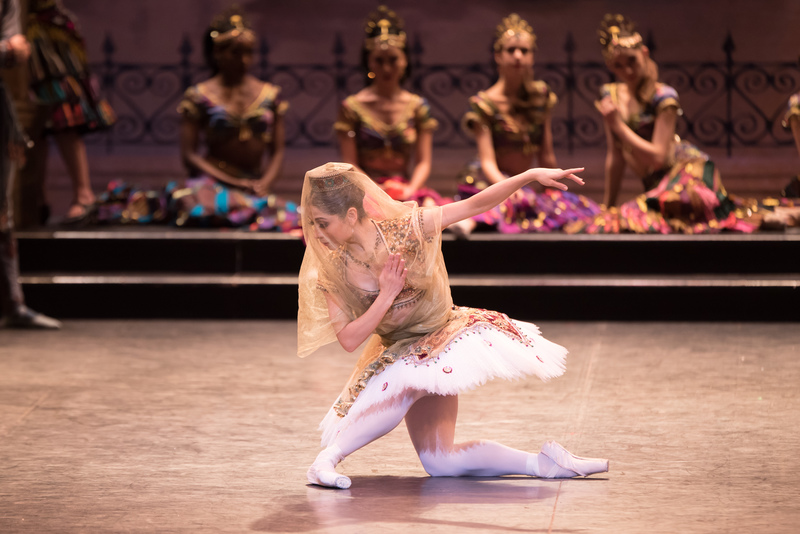 What do you think has been the key to your success over the years?
Pure hard work. Hard work is something I have been taught by my parents. They've always told me that if I am not willing to work my hardest for this career then it is not worth doing.
What does the future look like for Cesar Corrales?
The opportunities English National Ballet has offered me so far have been amazing and I am thrilled to be part of the Company at this exciting time. It's always really hard to determine the future in this career, I just want to be the best that I can and see where that takes me.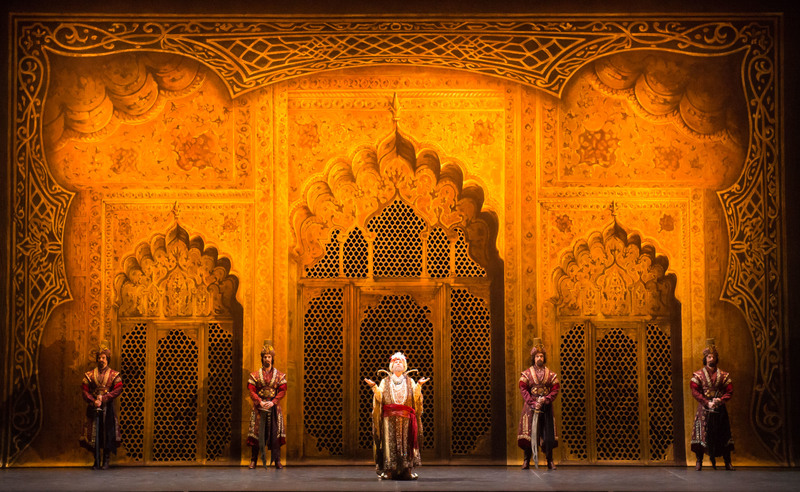 Why is the English National Ballet important?
For me it is a place where I can learn and grow as a dancer. Being surrounded by some of the most talented dancers and teachers in the world, like Isaac Hernandez, Tamara Rojo, Loipa Araujo, and Irek Mukhamedov, is an amazing experience and I feel incredibly lucky to be able to learn from them every day.
What can we expect from La Corsaire?
Le Corsaire is a very athletic, fast-paced ballet with lavish sets and costumes and men leaping and turning, which can't help but grab the audience's attention!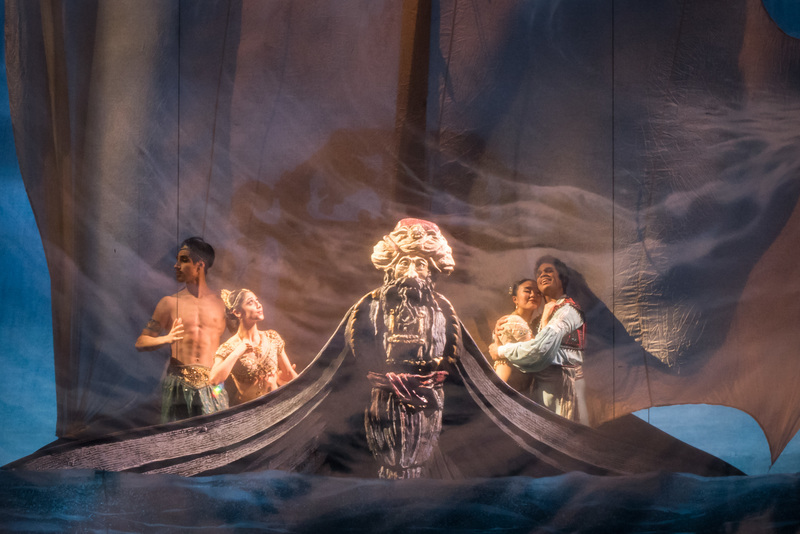 What has been your favourite moment in your career so far?
Performing in the role of Mercutio in Rudolf Nureyev's Romeo & Juliet, and dancing in the lead role of opening night of Nutcracker last month.
What would you say is special about ballet to someone unfamiliar with the art form?
Dancing is deeply artistic and also demands great physicality. And I think this is what makes it so special!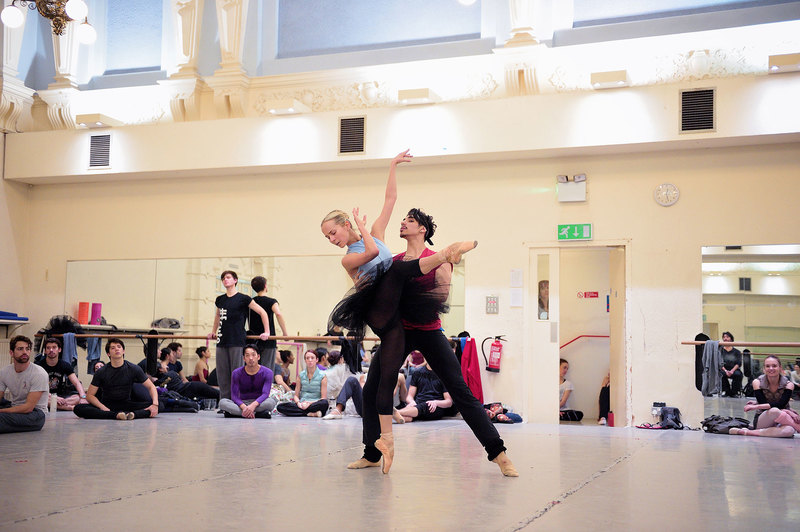 What advice would you give to a younger version of yourself?
Always stay true to yourself and be loyal and respectful to others.
About town:
As a regular on St Martin's Lane, what 3 must do's can you recommend to people staying at St Martins Lane?
Dinner at Asia de Cuba, a show at the London Coliseum (obviously!) and perhaps a cocktail at Blind Spot afterwards!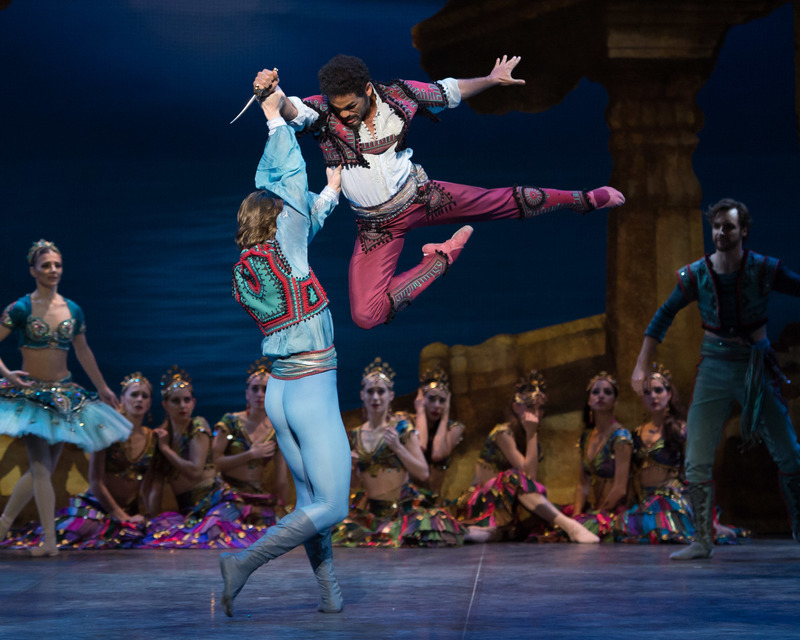 What are your favourite places to eat in London
I always enjoy having a nice dinner after work with my friends at English National Ballet at Coco Momo on Gloucester Road, which is just around the corner from our studios.
Can you recommend 3 must do's for people visiting London?
See some contemporary dance at Sadler's Wells (where we'll be in April with She Said), Portobello Market and relaxing in Hyde Park.
Click here to find our more about Le Corsaire Ballet Package at St Martins Lane.
Follow Cesar:
Website: http://www.ballet.org.uk/the-company/dancers/cesar-corrales/
Facebook: https://www.facebook.com/EnglishNationalBallet/?fref=ts
Twitter: https://twitter.com/ENBallet?ref_src=twsrc%5Egoogle%7Ctwcamp%5Eserp%7Ctwgr%5Eauthor
Instagram: https://www.instagram.com/cesarcorrales926/
All photography by ASH
Other Locals