About This Creator
Cihangir Yoga is a community of yoga teachers living in Istanbul and teaching the latest methods of Hatha Yoga. We sat down with Asu Somer who has been teaching and sharing her unique yoga experiences with her students and now is bringing them to 10 Karaköy.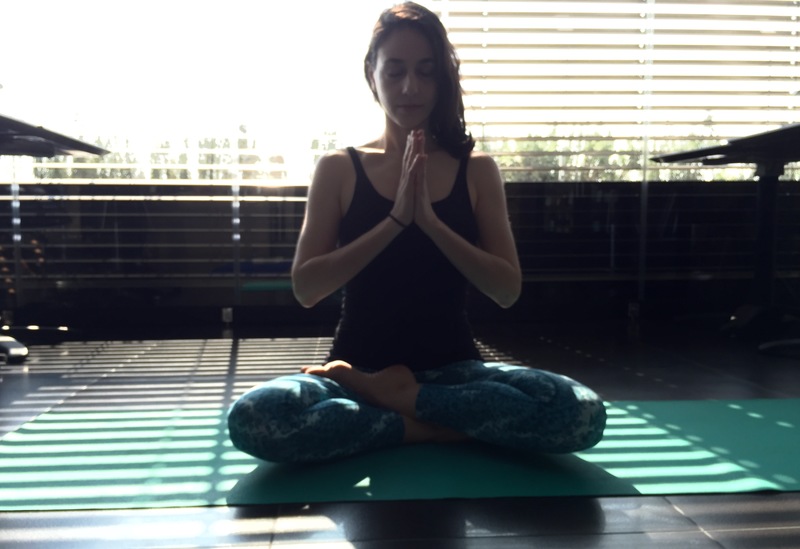 Hello Asu, could you tell Back Of House about yourself?
Hello. I am from Istanbul, I am 38 years old. A former filmmaker, then I was graphic designer, and now a yoga instructor. Always a student.
So, how did you get into the practice of yoga?
It's strange, but one day I found a book in my house; it was a very thin yoga book with black and white photographs. I had no idea who brought it, or where it came from. I started reading this book and practicing, it was the year 2004. I first attend to hatha yoga course in Iyengar style, in Himachal Pradesh. When I returned to Istanbul, I discovered Cihangir Yoga. By 2010, I received my first training to become an instructor. For the last 6 years, I have been giving lessons on a regular basis.
What are the benefits of yoga?
It has a lot of benefits- I don't know if can fit all of them in here! We must consider including meditation to yoga as well. First, there is the strengthening of the relationship between the mind and the body, this is a healing on its own. You develop better balance, coordination, muscle strength and flexibility. This in turn enables us to deal with unnecessary stress in our lives, and it allows us to be calm and energetic. The asana practice provides clarity of perception and comprehension to our tired and mixed up minds. If we are willing to look inward, we can establish a true bond with ourselves and live from a genuine place. This is the true joy of life!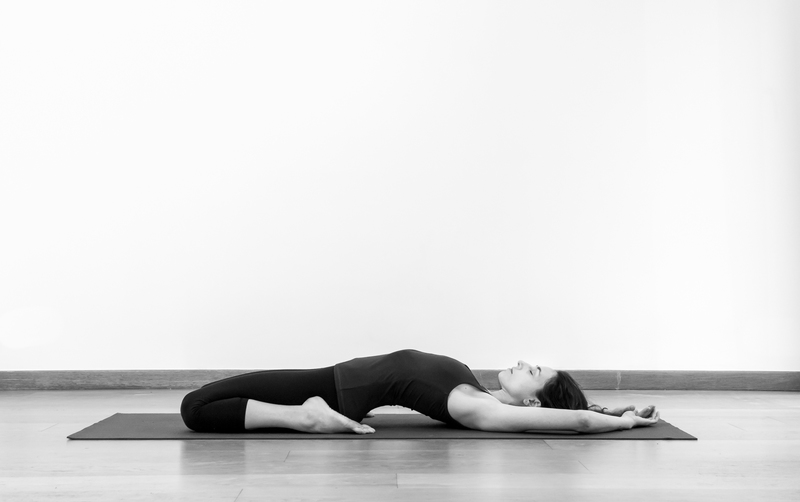 What advice do you have for people who have never been to a yoga class?
To start something new is always a bit challenging. However, the first yoga classes can be really fascinating. Yoga is not meant only for flexible, thin and young people; it is meant for everyone, and anyone can do yoga. Wait no more, and just drop in a class! To get started, it is very important to go to a beginner class or a class suitable for all levels, because attending an advanced class would make hills seem like mountains, and it can lead to unnecessary injuries.
Tell us about the class offered on Monday Mornings at 10 Karakoy?
Meditative, rejuvenating and relaxing. Classes will be accessible for all levels. We are going to salute the sun, do the most fundamental yoga poses, and relax with some yin poses at the end of the class.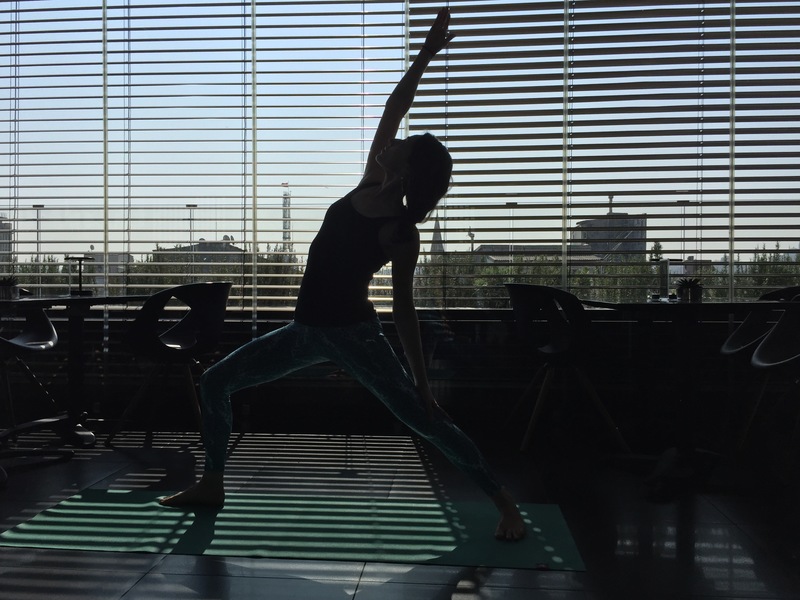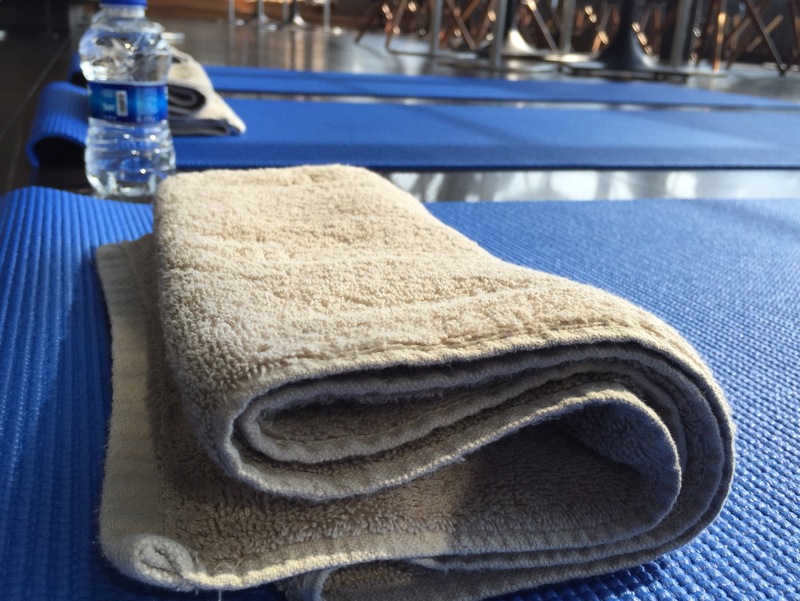 What kind of yoga do you prefer?
I prefer practices which focus on sensing, that's why I love Yin yoga and somatic body works. Yin yoga has a very subtle flow and works for beginners as well as experienced yoga enthusiast. Eric Schiffmann's Freedom yoga; Godfrey Devereux's Dynamic yoga, together with the Tao Vinyasa flows, Nicole Ohme's vinyasa and Meghan Currie's crazy core series which are more vigorous, are some that I like.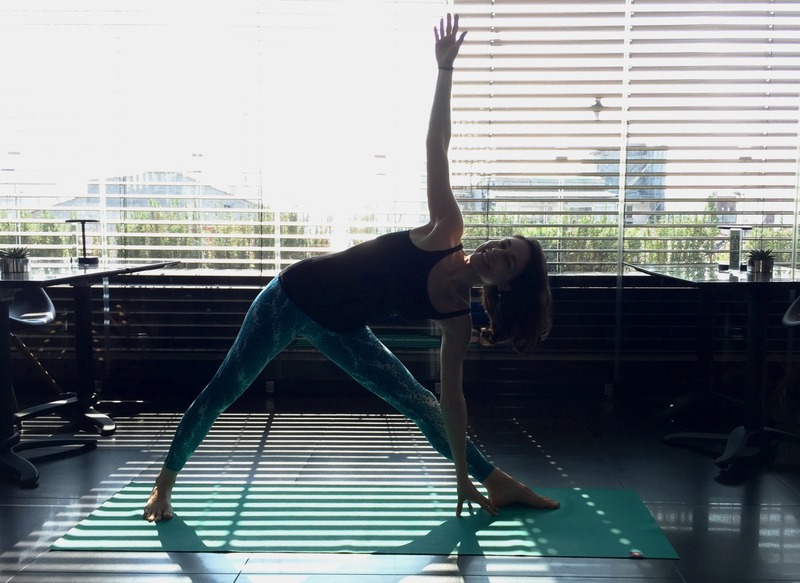 Do you have any advice for healthy living in Istanbul?
In my opinion, the most important thing that will support healthy life in a metropolitan city is to be able to "get charged up". I think that attending Yoga and other physical activities is essential for a quality life. Happily, now in Istanbul, much more yoga studios are now available.
The Bosphorus that passes from the middle of the city is a source of healing in itself. The clean air and the sea are great stress relievers. The Islands region is wonderful for sea air, jogging and biking. The coast park and the bicycle road on the Anatolian side are some of my favorites. When I want to see more green, I go to Emirgan, Fethipaşa, or the Belgrad Forests. Dance dance dance! It will awaken your inner child's energy and give you joy. It is great that we have places for movement, like the Çatı (Contemporary Dance Artists Association) and the Dancentrum.
Eat health. Places near Taksim square such as Kahve6, Ek Biç Ye İç, which focus on teaching, spreading and sharing sustainable urban agriculture, and vegan/vegetarian places offering healthy food are much more accessible compared to a couple of years ago. I love to shop frompublic-markets (especially from organic market), and drink the fruit juices freshly-squeezed by the hawkers there…
What would you suggest to someone who is visiting Istanbul for the first time?
I love the places that preserve their natural texture. I've visited Topkapı and the archaeological museum many times and yet I'm not bored a bit. It would be such a shame to leave Istanbul without visiting the Grand Bazaar. The Bosphorus boat tour is a must-do. Then, districts like Anatolian and Rumelian fortresses, Çengelköy, Kuzguncuk and Zeyrek are perfect for walking, exploring and take photographs. Discover the junk shops in Çukurcuma and Kadıköy and wander the Kadıköy Market and definitely try Rakı-Fish at least once. Have a 'Manda Batmaz' Turkish coffee on İstiklal Street. Oh, and of course one has to visit the Turkish Bath!
Keep up with Asu:
Website: http://www.asusomer.com/
Instagram: https://www.instagram.com/asu.somer/
Other Locals