About This Creator
Antony Micallef, whose colourful pop creations have been exhibited at the Tate Modern, The Royal Academy and sold-out exhibitions such as Impure Idols in Los Angeles, is back this month with a major new solo show at Lazarides Rathbone. Self is a departure in style and mood for Micallef as the oft-extroverted artist turns inward for a series of ruminative and provocative self-portraits. We sat down with contemporary artist to talk about his major new solo exhibition, Uncomfortable Kisses and the magic of London life.
Where did you grow up?
Swindon.
Where do you live currently?
Notting Hill.
What's your favourite travel destination and why?
I have two. Italy and Japan. Italy for the sheer romanticism of the place. Certain cities are just so captivating and decadent. They have richness in food, architecture and art that is just alluring to me. When you look at a Canaletto paintings of Venice the only thing that has changed is what the people are wearing. It's a living breathing museum. The second place is Japan. I've been 5 times so far. In terms of architecture and design they are light years ahead of modern cities where the traditional and the modern co exists. There is no other place like it and it's the closet place on the planet you can get to feel like you are on Mars.
Did you always know you wanted to be an artist?
I did but I never thought I would ever able to make a living from it.
When you're creating, what's your process like? Do you work alone? Do you listen to music? Evenings vs. mornings?
Yes I work alone…There is no other way for me. I can't even work if I know I have someone visiting the studio as the idea of me knowing I will have to stop breaks my concentration. I like mornings and natural sunlight so the day is preferable for me. Music is great but when you are so involved you can't hear it.
You have a wide range of influences from Rembrandt to Basquiat. Who or what is inspiring you now?
That changes all the time. I was looking at a lot of early Rembrandts for this show.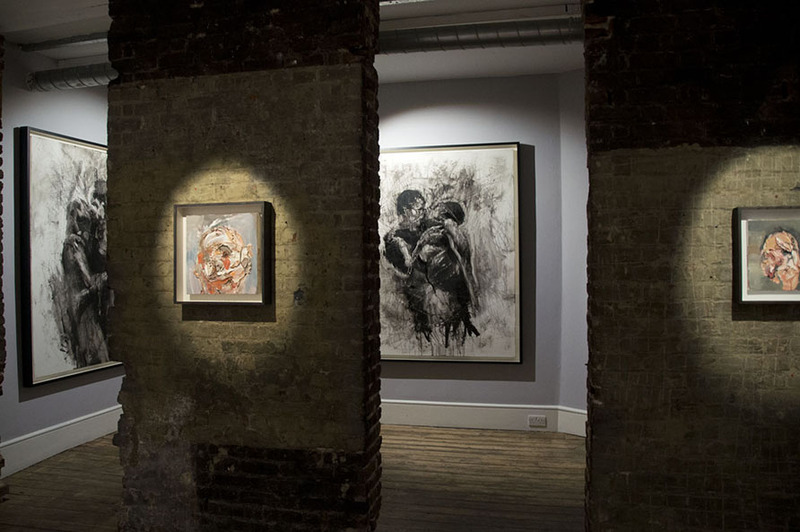 Ahead of your solo exhibition at Lazarides Rathbone this month, Lazarides Editions released a print of your work Black Kiss, which completely sold out within hours. Can you tell us about this piece?
Black Kiss kind of developed itself. Some works just evolve effortlessly by the selves and this was one of them. It started off by having an urban scenic back ground that just lent it self to having these two figures kissing on it. I wanted to make a piece that was contrasting in styles and had an ambiguity about it that made you feel it was beautiful but maybe slightly uncomfortable too.
We see a different side of you in this latest exhibition. Self is less graphic, the palette is more sober- it's much more painterly and contemplative. Does this reflect a changing state of mind for you?
I just think one change all the time as a person and as an artist too. I just think I want to communicate different things than what I was talking about before. I feel like I'm learning a new language in which to say it in and want to push myself to see where I can take it.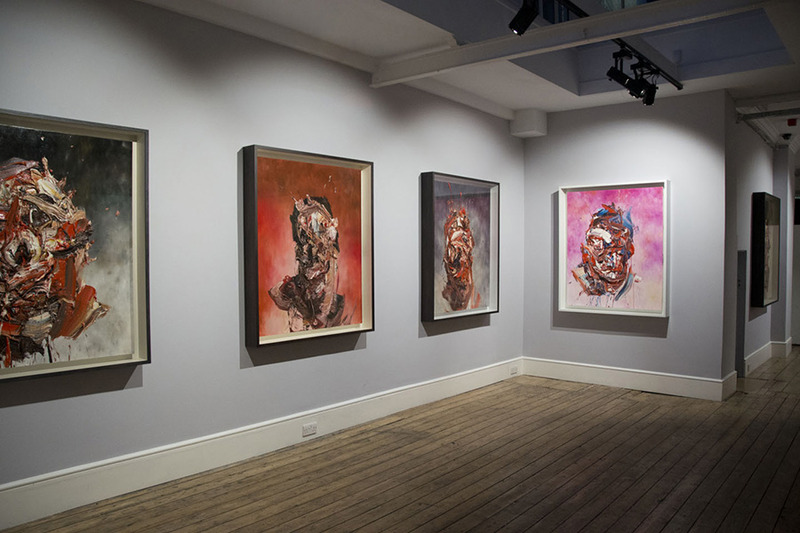 You've famously said that you're "guilty of all the things you paint about"- the consumerism, the narcissism, the excess. Is Self a reaction to that feeling and your own fame?
I guess it's a way of cleansing and stripping things right back. I just felt there was a lot of excess noise in the work at times and I wanted to strip away that for this body of work. Those elements were needed before but I think I just wanted to speak and say things in a simpler way this time. I wanted this show just to be about the language of painting.
What do you think about the National Gallery now allowing selfies?
I think it's a good thing if it promotes the arts. If it brings in younger people somehow that has to be a good thing.
Your recurrent themes of false idolatry and consumerism were so affecting in your sculptures for the Royal Academy- The Idol Kids of Today. Do you have plans for more sculpture exhibitions?
Sculpture is very demanding for me and is a long drawn out process for me to create. I'm a very instinctive and impatient person when it comes down to making art. For now paint works well with my temperament so I'm just going to concentrate on that.
After this exhibition, what's next for you?
There are a few in the pipeline but I can't talk about them just yet. I just want to carry on painting if I'm honest. I'm really enjoying what I'm doing at the moment.
Around London:
What do you love about London? I think what I love most about London is that it just contains so much energy. It's such an animated city with a real charm of it's own. There are so many things to explore, see and learn. The museums here are amazing and most of them are free. It's also a very creative place and I'm so proud of that. It has such a majestic presence and it's a beautiful city to discover and spend time with day and night.
Favourite London meals? (Anything from greasy spoon to Michelin star)
I like the Wolseley. Bodega Negra and Ten Greek streets are favourites of mine.
Where do you go to see art in London? I try and visit the National Gallery once a week if I can. I see it like a main staple in a diet. I need to be reminded of what these masters did so I like to just to look when I can…even if it's just for 10min or whatever time I can spare. We are very lucky to have to have so many amazing museums here. I feel very spoilt if I'm honest. From the V and A to the British Museum it really is incredible to have such important antiquities and the amount we do. I guess that's the result of plundering half the world.
If you didn't live in London, where would you live? That's a really tough question…. I feel not many places can compete with London so I would have to opt for something very different. Maybe I'll hide away in the countryside or just head out to New York.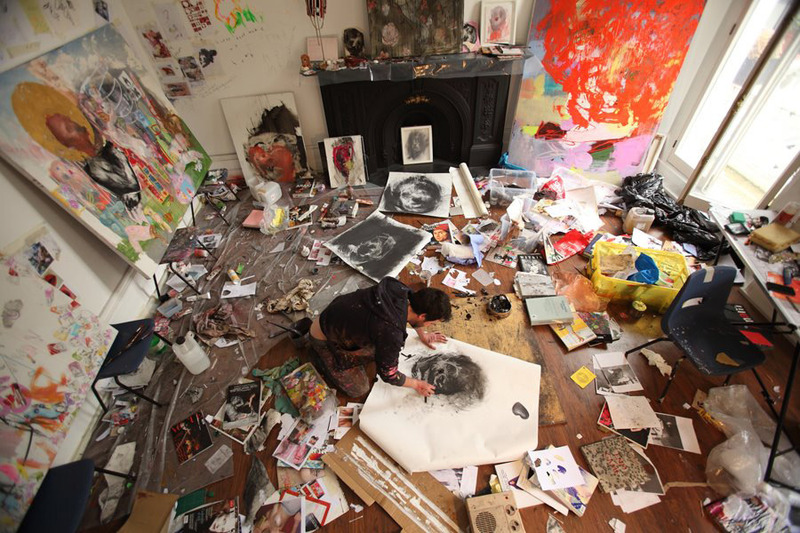 Find this creator:
Website: http://www.antonymicallef.com
Instagram: https://instagram.com/antonymicallef/
Facebook: https://m.facebook.com/antonymicallef
Antony's current exhibition at Lazarides Rathbone Gallery: http://www.lazinc.com/exhibitions

Other Locals