About This Creator
Allyson Baker is a badass in every sense. She grew up in Toronto attending punk and hardcore shows and started her career as a musician there before deciding to pack up and leave for San Francisco. In San Francisco, she was part of a number of bands before settling on the current iteration, Dirty Ghosts. They've had a couple releases, with the most visible being the 2012 album, Metal Moon, which included production from Baker's ex-husband Ian Bavitz, aka Aesop Rock. Dirty Ghosts's most recent EP, Cataract, was released on Burger Records and their upcoming full-length album will be released October 2nd on Last Gang Records.

What was the music scene like in Toronto when you were growing up? How did that influence you?
It was small and existed in what felt like a very small part of a very big city. The first scene I became acquainted with was the punk scene and offshoots of that. There were a few venues and spaces doing shows like that but because there weren't as many touring bands coming through then it was really local. So a lot of the players in the Toronto bands at the time were like big rock icons to me when I was young. That was a big motivator in getting a band together and playing shows as soon as possible cause I wanted to be in their world. So within maybe 6 months my first band was playing shows with some of those bands and it felt really good.

When you left Toronto, why did you pick San Francisco?
I made a list of cities that I thought would be exciting cities to live in that seemed like happening music towns. So I went down the list. LA was too big and scary, Seattle was too rainy, New York and Chicago were too close to Toronto which I worried I'd run back to if things didn't go well and was left with San Francisco which I really knew nothing about it. I also felt it was far enough away from Toronto that I'd have to stick it out and deal since it was a 5 hour plane ride away, so that's how I wound up here.
How has your sound evolved since your beginnings in the punk and hardcore scene in Toronto?
I think playing punk music I felt like I painted myself in a corner and I didn't know how to get out of it, which I think played some role in my moving. Once I got to SF I wanted to try something more challenging that was really guitar heavy and about half the speed of what I had played in Teen Crud Combo, my old band back in Toronto. That lead to Parchman Farm, a band that was really influenced by late 60's and early 70's psych and blues. Once that was over I think I felt like I wanted to return to the stuff that really inspired me when I first got into punk but needed to figure out a way to make in interesting for me to pursue it. I learned how to use Pro Tools to make music so I started to tinker around with samples and looping things up and writing over that. It was a completely new way for me to make music so I think that had a lot to do with how the first Dirty Ghosts record sounded.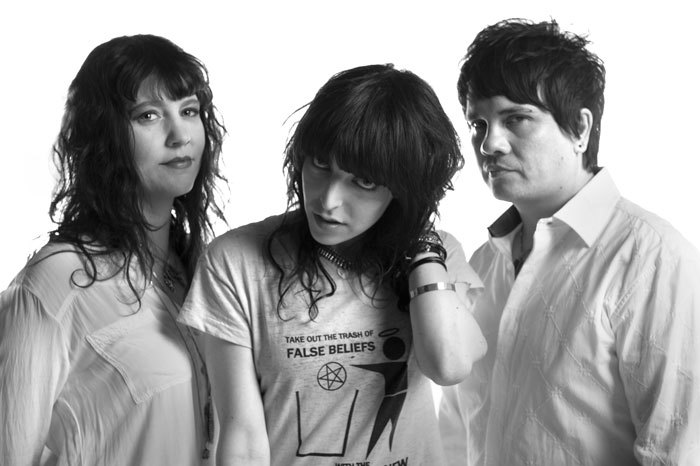 What was recording this new album like? Is it going in a different direction than Metal Moon?
It was way more live. It wasn't cobbled together on the computer the way Metal Moon was. After Metal Moon came out we put a band together to play shows since we never had an actual band when the record was being made. So over time we started to write and work things out as a live band and then used a little bit of that processed stuff in the studio. The hardest part about it was trying to come up with something cohesive since the actual "band" Dirty Ghosts was relatively new. And what is the sound of that band? We had to keep writing and writing until it started to sound like something. We wanted to take the music that inspired us, punk, post-punk and new wave and try to make them sound new and like us. What we love about new wave is all the hooks and the simplicity of the songwriting so we tried to think more like that with this album.
What's next?
We're about to leave for a 3 week US tour to CMJ and back and then off to Europe for a month opening for Kelley Stoltz. All the dates are on our site dirtyghosts.com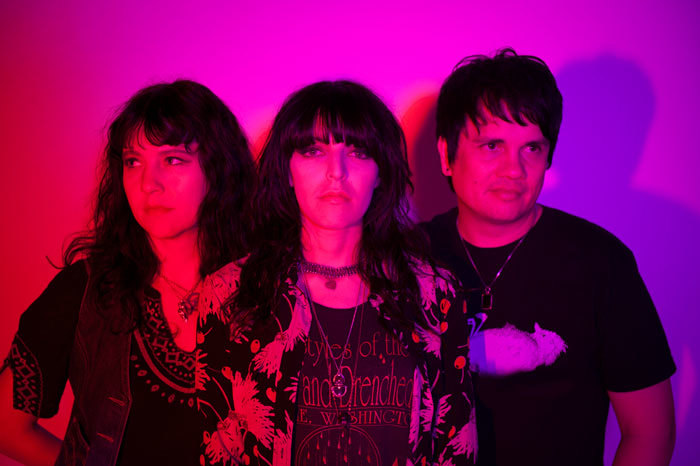 What in your opinion makes San Francisco such a great city?
Coming from Toronto with the climate extremes, the weather here for me is number one. In terms of activity and nightlife there are tons of bands, venues and great bars with people working in them that really know what they're doing. It's a incredibly unique looking city unlike anywhere I've ever been, so just walking from one neighborhood to the next never gets old. You can drive over the Golden Gate bridge and you're in the Shire or drive to one end of the city and you're at the beach. Even though I've been here 15 years it's still feels a little bit like I'm in some sort of weird vacation land.

Around Town:
Favorite place to catch a show? The Chapel. My most memorable show there was seeing and opening up for Hugh Cornwell of the Stranglers, who is my hero. I've been playing guitar with Kelley Stoltz's band as well, who was also on the bill with Dirty Ghosts, so for Kelley's last song we played a Stranglers song and Hugh came up and sang vocals. There's video of it, you can tell I'm so out of my mind happy.

Favorite restaurant? Blue Plate. There are so many good dishes there but honestly my favorite thing is the bread they bring to the table. I could eat about 20 slices and completely wreck my dinner.

Favorite place to get a drink? Casanova. I get the fresh squeezed Greyhound.

Where do you find inspiration? I like walking around the city with my headphones on listening to old San Francisco early 80's punk bands and imagining them walking around the city. Usually in South of Market or near the Tenderloin.

Follow this Creator
Website: dirtyghosts.com
Facebook: @dirtyghosts
Instagram: @dirtyghosts
Twitter: @dirtyghosts
Other Locals