About This Creator
Pay a thought to Adam Katz Sinding while you're sitting at home, flipping through the streetstyle photographs from fashion weeks across the world. The Seattle native travels 300 days a year, working 20+ hour days, in rain, snow, hail or steamy temperatures, to take some of the most recognizable shots of your favorite fashion stars for his site Le 21eme, plus a slew of the world's top publications. We sat down with Katz Sinding in London to talk about travel, fashion, and photography.
Where are you from, and where do you currently call home?
I was born in San Francisco, grew up in Tacoma, WA, lived in Seattle for 9 years, Paris for half a year and now live in Brooklyn…kinda.
What can't you travel without?
My Macbook Pro, International adapters, and Nikon D4S.
What or who has inspired you recently?
Tommy Ton, for a long time.
Where did the inspiration behind Le 21ème come from?
I lived in Paris in 2005, and my eye was totally changed by the French and how they express themselves through their attire. Paris has 20 Arrondissements, and after I left back to Seattle, I felt it was a good "evolution" for me. In hindsight it was a horrible idea, as NO ONE can pronounce it.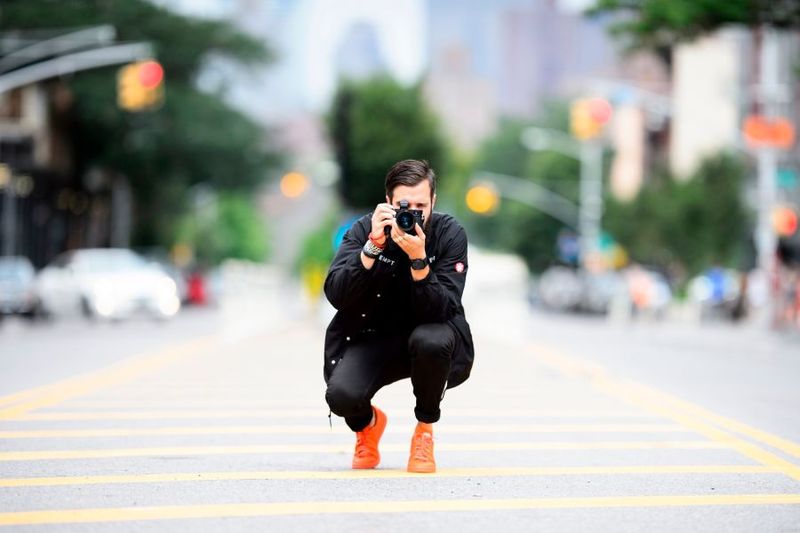 Photo by Michael C Dumler
You travel all around the world, what is your favorite city for fashion inspiration and why?
Paris and CPH, for the same reason. Effortless elegance. But in totally different ways. Oh…and the girls…
As a pioneer to street style photography what are some changes you have seen over the last few years?
A mass influx of photographers due to the fact that there is money to be made. It's great to see, but also annoying as it hinders my ability to have a clean shot. BUT it forces me to improvise and nothing is more motivating than missing a shot and trying to "replace it" with another. You run faster every time you miss a great photo.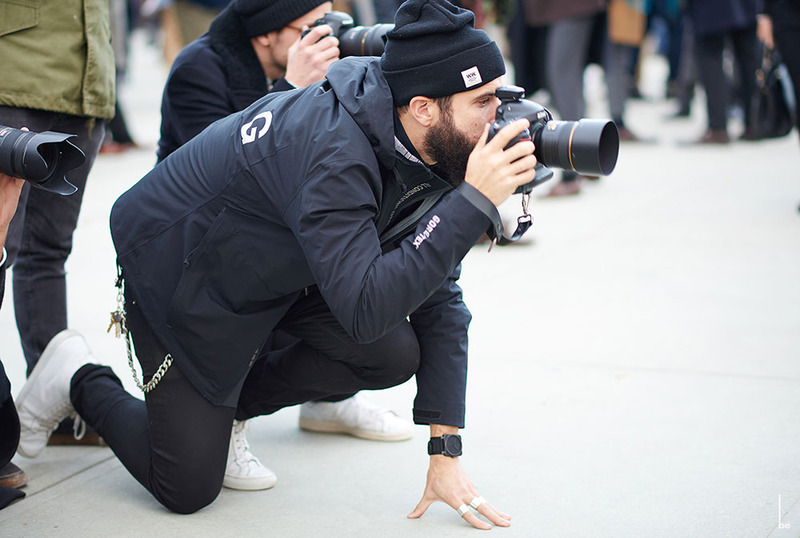 Any advice for young photographers who would like to follow in your creative footsteps?
Do it. Buy the best camera you can afford, and travel. Just go.
You're in town for London Fashion Week, what advice do you have for young creatives?
Just do what you want to do. Imagine all those poor souls doing jobs they hate, making money, but so unhappy. Don't follow. Do you. Money is not everything. In fact, it's nothing. Just try to be happy.
What does it mean to you now that street style photography has become a creative business?
I treat it the same as before I was making money doing it. I think that is so important. I shoot so many photos which I KNOW I will never make me a penny, but I shoot them because I love them. It's for me. I'm selfish. And it's great.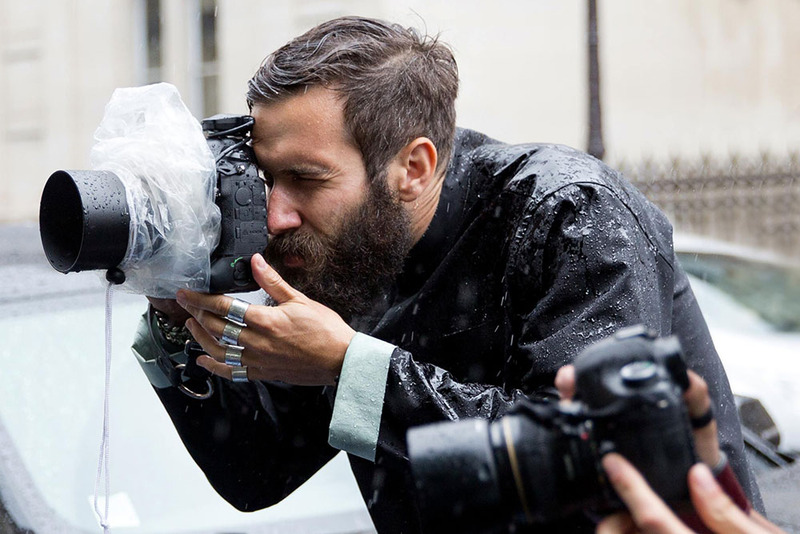 You've been coming to LFW for a few years, what keeps you passionate over it?
LFW is like no other. The fashion is insane and NOT commercial as a whole. I love it. Everyone looks so unique here.
Between New York, London, and Paris... Honestly, who has the best street style?
Paris. The French invented cool. Sorry everyone else. We all just kinda want to be French deep down….and we know it.
Any street stylers we should take a closer look at during this London Fashion Week?
Annina Mislin, Camille Charrière, Julia Sagg, Pernille Teisbaek, Markus Ebner, Isaac Larose.
You must see a lot of trends , anything you are just over?
I don't pay attention to trends, I guess. I think it makes me too narrow minded. So, no. Just wear what you love. No one will judge you, and if they do, fuck them twice anyhow.
Care to name a few street style photographers we should take a closer look at?
Tommy Ton, of course. Me, please! Ummm, my mates: Nabile Quenum, Jonathan Paciullo, Victor Jones, Michael C. Dumler, Manuel Pallhuber, Julien Boudet, Shimpei Mito.
If you wanted people to walk away with one thing from Le 21ème, what would it be?
Just be you. I am only trying to show a reality. I don't want to shoot actors. I like to capture and show a cross section of what it feels like to be where I am.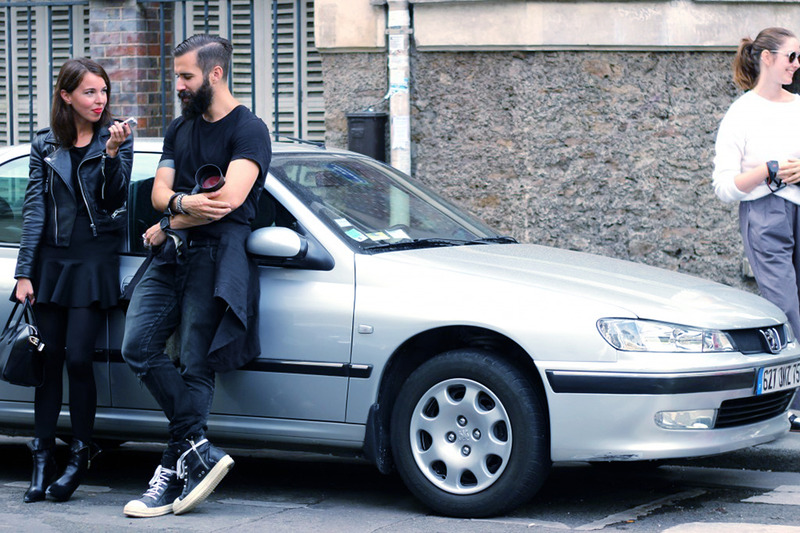 Around Town:
If you could choose one person to show you "their London" who would it be and why? Maxime Buchi, he's just rad in all ways.
What are your favorite London restaurants, and what do you order there? Oh man, you know me…there's no time for restaurants in my line of work. SO, I guess room service! I work like 20 hours a day! EVERY DAY!
Where do you get your fashion fix in London? Machine-A, DSM, Hostem, Vertice.
What are some of your under the radar must-do recommendations for London visitors? I have no time to "enjoy myself" during fashion weeks. I go to DSM. That's my tourism.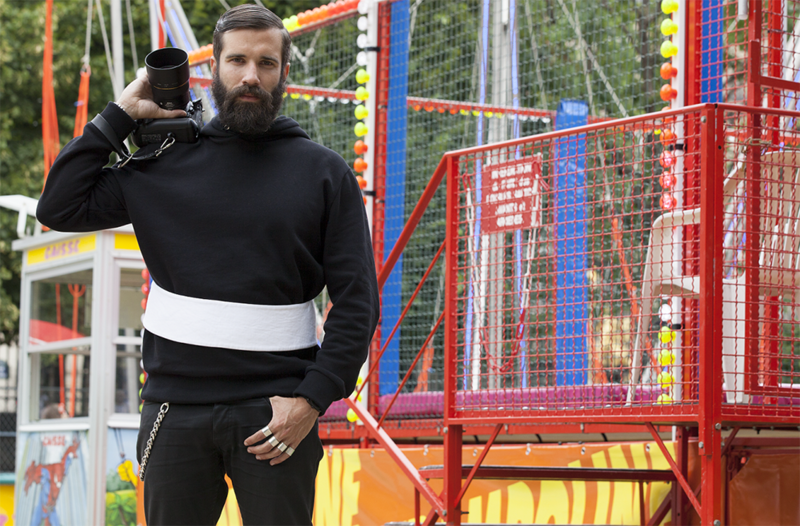 Find this creator:
Website: http://adamkatzsinding.com/
Photography: http://le21eme.com/
Instagram: https://instagram.com/le21eme/
Twitter: https://twitter.com/le21eme
Facebook: https://www.facebook.com/Le21eme
Lead image by Michael C Dumler
Other Locals