About This Creator
New year, New you! To kick off 2016, Sanderson London have created the fabulously healthy 'Nourish' package, but not without the help of health, beauty and nutrition expert, Karen Cummings Palmer. 'Nourish' marries a world-class menu with rejuvenating body and skin treatments in Sanderson's iconic Agua Spa. We sat down with the glamorous Karen to discuss her beginnings in the health and wellness world, being inspired by So-Cal, and the amazing powers of food to boost your immunity and even turn back the clock.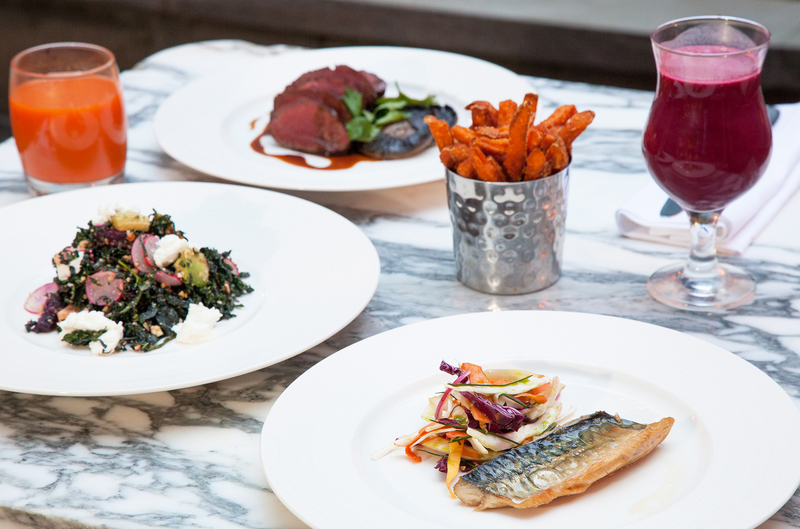 How did you get into the health and wellness world?
I studied integrated nutrition in Los Angeles, which is the health and wellness capital of the world and I have worked a lot with health/wellness brands and hotels over the years. Although, the real reason I got into this business was that I had my own personal issues that I wanted to deal with. I was born with eczema and, like a lot of people with eczema, I also had very bad asthma which meant a slightly compromised immunity. Whilst I have never been fat, I spent a whole decade of my life trying to lose a stone in weight, which sounds crazy now! It was only once I took more time to understand my body that I was able to maintain a weight that I was happy with- not necessarily skinny, but strong and lean.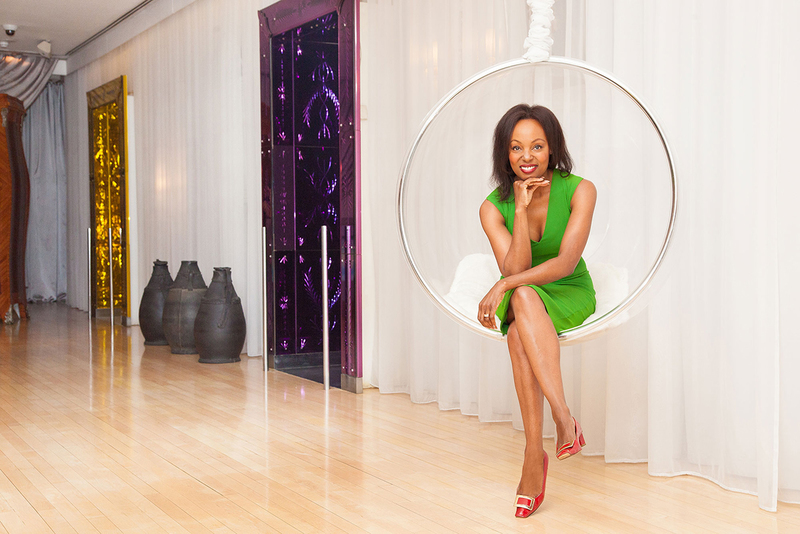 I had the pleasure and the challenge of turning 40 while I was in LA where people are having botox and surgery in their early 30's. I wanted to really focus on a way to manage the aging process that embraced a little bit of vanity but was also really healthy and holistic. It had to also embrace the little marks of humanity and the occasional fine line because there is no real way to stop the clock. I have come to focus on age management, weight management, energy and immunity using the powers of food, supplements, movement and thought.
What challenges have you had in London compared with LA?
Health and wellness in LA is just part of the culture, it's what everybody does. People call you up and say have you worked out today? Let's go for a run on the beach, let's do Yoga or go to a pilates class. All the restaurants allow people to eat in an extremely healthy way. It also allows people to eat in an extremely unhealthy way, you have a lot of choice in LA. It is something that restaurants and hotels have really understood has to be part of their offering. The good thing about London is people are really excited about health and wellness, it's relatively new and so it's really wonderful bringing something like this to London via Sanderson hotel.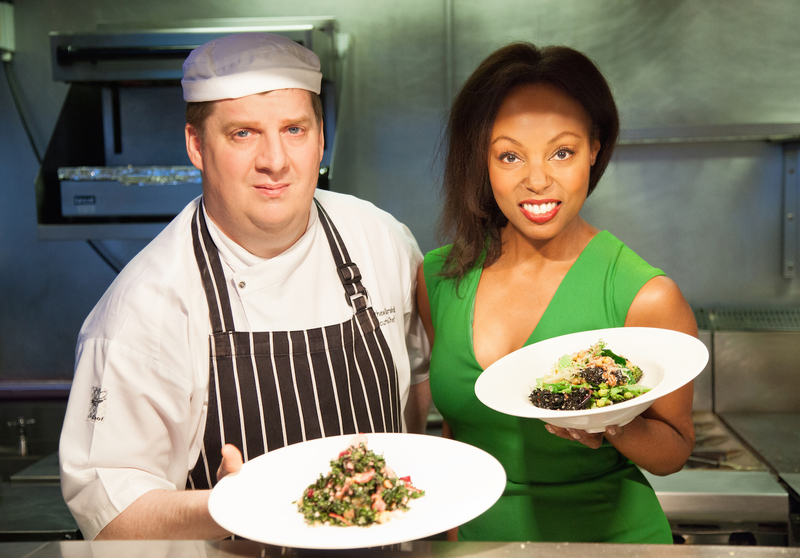 Can you talk through the nutritional value of some of the Nourish menu we are launching this January?
We wanted to create a menu that was "zeal-icious nutrition": we wanted to give people nourishment, increase their immunity throughout the winter, help maintain a healthy weight or reduce excess weight that people have put on over Christmas, but we didn't ever want to compromise flavour. This hotel is about working and playing in equal quantities, so we really wanted to create a menu that really did the same.
Chicken broth, lemongrass, ginger & coriander: You are really getting a lot of nutrition from the bones of the chicken and that is really supportive for your immunity. Ginger has some great anti-viral qualities. Lemon grass and coriander are very cleansing.
Kale salad with roasted beets, avocado, toasted hazelnuts & feta: Rich in anti-oxidants, beetroots are great for your energy levels. Avocado is rich in potassium- avocado is a great super food that has wonderful fats and omegas which are going to support your hair, skin and nails.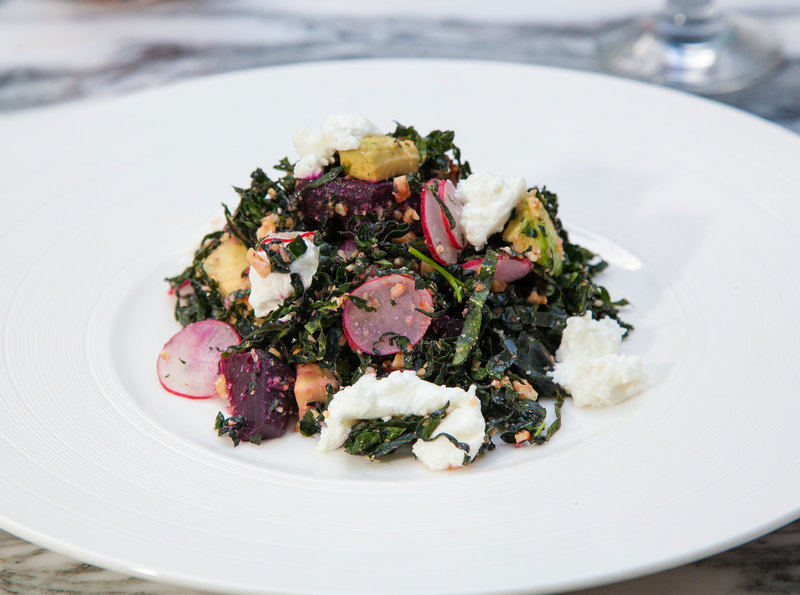 Ancient supergrains, sprouted chickpea & market vegetable bowl: The ancient super grains will allow you to have some of that comforting carbohydrate with a higher level of nutrition than regular wheat. We also wanted to have sprouted chickpeas, which are rich in enzymes. All our vegetables are locally sourced seasonal vegetables to up the nutrient value.
You can also have both of these salads as a main and we wanted to give people the opportunity to add some protein, so we have a choice of chicken, salmon or a poached egg. A poached egg is really simple and inexpensive. It's bio-available protein, easy to digest and I really believe the humble egg is a great superfood and I like to call it delicious nutrition.
Green tea smoked mackerel with fermented vegetables: Rich in omega 3, our smoked mackerel is served on a bed of intestinal flora, balancing fermented vegetables for optimum gut health to support overall wellness.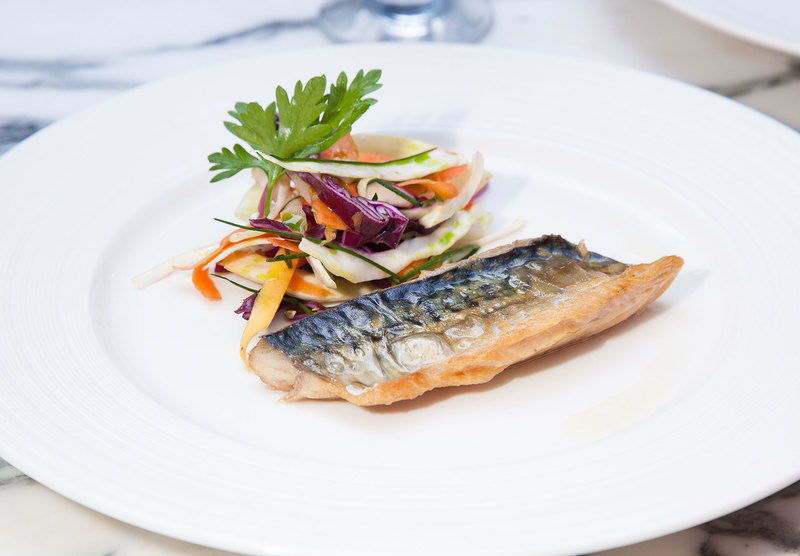 Wild venison with shiitake mushrooms & black rice: Venison is a wonderfully delicious meat packed full of B-Vitamins. The Shiitake mushrooms are fantastic for immunity and then we've got black rice which is lower on the glycemic index than regular rice - it won't spike your blood sugar as quickly and it's also packed with anti-oxidants.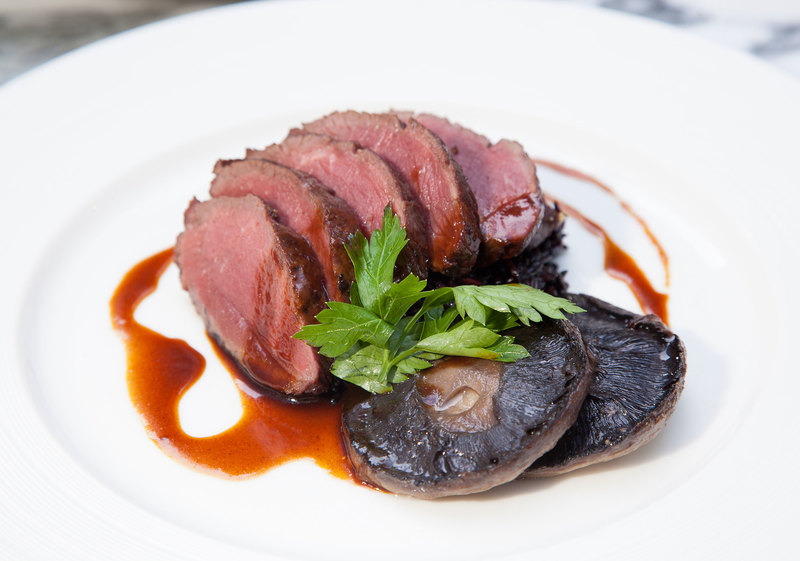 What would be your fitness tips for 2016?
"Moving a little a lot." So, doing something every single day, stop calling it 'exercise', start calling it 'movement' and just create a ritual. Even if it is five minutes every single day to start with, then slowly start to build on that ritual.
Are there any other detoxifying treatments that you vouch for?
I believe in acupuncture and massage, I recommend that all my clients get a massage at least once a quarter.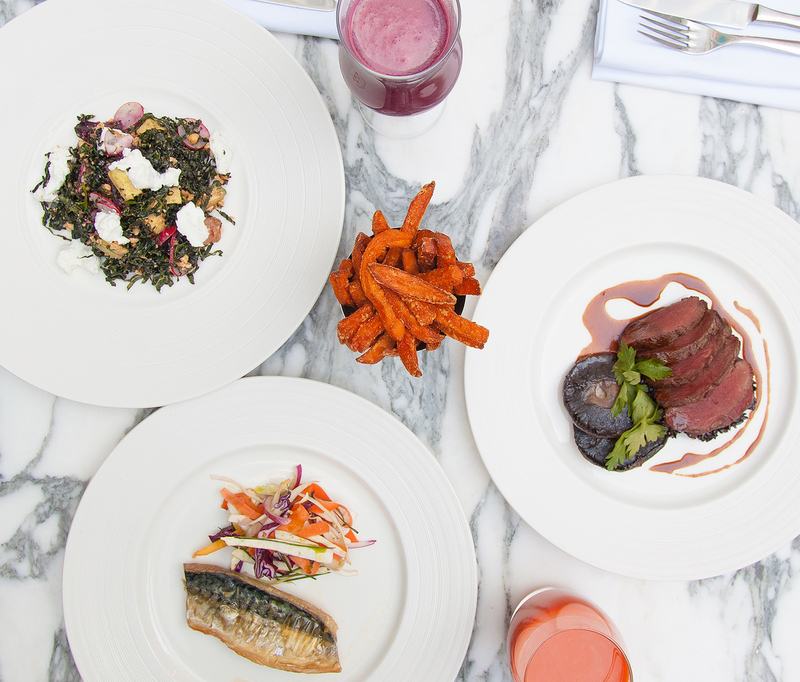 Where are your three favourite places to eat in London?
I always think the best cooking is at home but, for an occasion, I love breakfast at Daylesford, lunch at Nopi and special dinners at Locanda Locatelli.
If you could have one person show you their London, who would it be?
The architect Richard Rodgers.
If you could collaborate with one person in the health and wellness world, who would it be?
Deepak Chopra.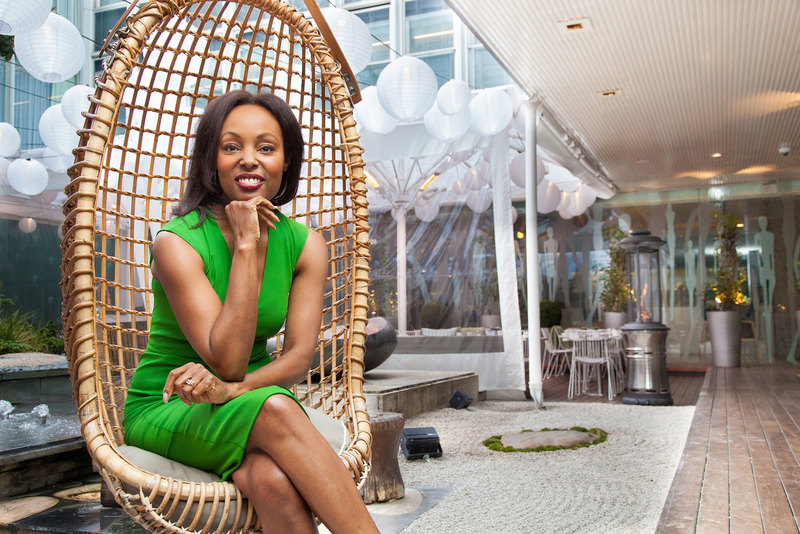 Click here to find out more about the the Nourish Package.
Follow Karen:
Website: http://www.karencummingspalmer.com
Twitter: https://twitter.com/Guidetogorgeous
Other Locals